- ABOUT US
PIKOMAT QUILTING MACHINES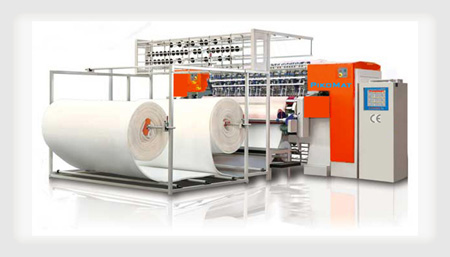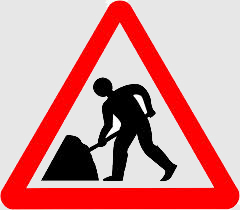 Русская языковая версия будет доступна в ближайшие время...
Computerized quilting machines PikoMat make a professional response to the rapidly changing requirements of the modern market - demanding European quality, reliability and complete versatility, combined with the lowest possible price.
The project PikoMat was implemented in force since 2002, and the first machines were produced in early 2005. From the very beginning the project PikoMat had been created as an economic, but a solid alternative to extremely expensive European quilting machines, even to offered by us reconditioned ones.
Today, having many years of experience along with practical know-how, we offer you the perfect working computerized quilting machines meeting all the criteria put in front of them, like:
robust and exceptionally stable working construction providing a long-term durability, satisfaction and continuity of operation / production,
extremely versatile machines, perfectly working in all conditions, designed for quilting all kinds of materials,
easy to operate with user's friendly intuitive software giving limitless design possibilities,
fulfillment of European standards for the construction and use of quilting machines (CE certification).
PikoMat means not only the best-in-class machines. It means also a practical professional trainings, practical counseling ( even by phone ) and efficient fast and full warranty and post-warranty service. Purchasing our machines you get "included" our many years of experience and practical knowledge - offered nowadays actually by only very few reliable sellers.
High quality of the proposed equipment and the guarantee of full technical support, both in the field of theoretical and practical knowledge are key factors for the success of your investment. Without them even a good machine can cause you more problems than profits.
Each order we treat individually and with due attention - to achieve the optimal solution meeting the Buyer's production assumptions. In this context, we also offer comprehensive advice concerning the choice of machine, which in the best way fulfill your real production needs.
For your comfort and our offer's clarity all of our machines are delivered completely equipped - to avoid further operational problems, or dilemmas related to the selection of necessary machines' elements in case of Buyers with no experience in the use of quilting machines.
Our machines make still a challenge for us. This is because we are always opened for untypical requests of machines designed / adjusted for individual quilting processes ( as e.g. quilting with rubber thread or very thick / heavy materials ).
No VAT tax ( 0% ) for Buyers from European Union countries ( intra-Community acquisition of goods ).
For companies with subsidiaries in Poland, we offer leasing on favorable conditions. We also assist in obtaining leasing abroad.
We stay at your disposal in case of any further questions.